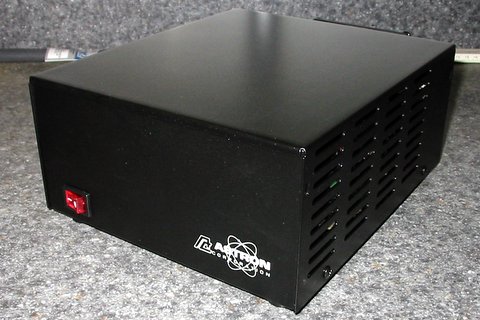 Switching Power Supplies Series SS
High pulse-filtering technique for use in radio transmitting devices (including transceivers with KB). Designed for use in harsh environments. Low-profile housing, light weight. EMI filter. Complies with Class B electromagnetic radiation.
Protection against output current overload and short circuit.
Output voltage ripple less than 50 mV.
Protection against output over-voltage.
Protection against overheating.
Cooling fan and the fuse holder on the rear cover.
Operational temperature range from -10 ° C to +40 ° C.
3-pin power cord (European standard).
90-132/180-264 voltage V.
Output voltage of 13.8 V.
Power supplies for all types of radio equipment: stationary radios, repeaters, trunked channels. Unlike other pulsed sources have radio interference suppression circuit. High efficiency provides less heat than linear power supplies, which is important for the installation in closed cabinets. The presence of built-in fan on the rear panel, the lack of massive radiator and reduced weight of the transformer unit 5 times compared to the same linear power supply.



Power Supplies 13.8 for mounting in 19 "rack series RM
Power supplies mounted in 19 inch rack designed for supply of basic equipment and radio systems radiotelephone. Built-in indicators of current and voltage.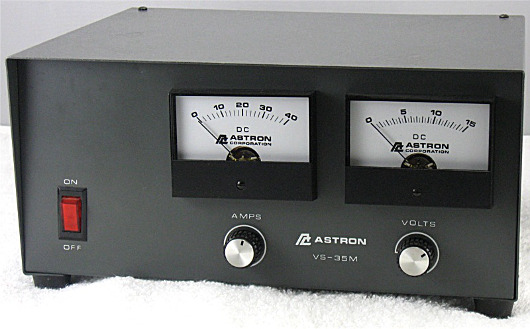 Power supply with adjustable output voltage and display series VS-M and VRM-M
Regulated power supplies for all types of radio equipment. There are built-in indicators of current and voltage. Adjusting the output voltage in the range 2-15, and a current of 1.5 A to full load.
Documentation
Data sheet power supplies ASTRON