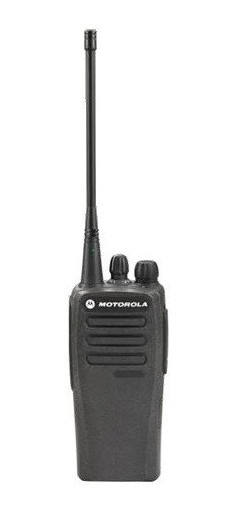 Latest simple and affordable portable analog / digital radios DP1000 series is effectively carried out a two-way radio for your staff - and have the necessary technical flexibility to meet the needs of growing your business. Combining the best two-way radio functionality with the latest analog and digital technologies, DP1400 ideal for everyday use by those who always want to stay in touch. Fully compatible with the family of stations MOTOTRBO, in DP1400 has a perfect sound quality, extended area coverage, longer battery life and more.
You can choose analog model DP1400, which gives you ample voice communications today and the opportunity to move to the crisp and clear digital voice messages when you will need it. Everything you will need is a simple procedure to reprogram the radio.
Whatever your needs, DP1400 provides a simple, reliable, cost-effective communications solutions to help manage staff and work teams to stay connected for coordination and cooperation to do the job right.
You can get the full benefit of digital solutions, including best voice quality, better use of the range and a better battery life and, at the same time maintaining compatibility with your existing fleets of radios.
DP1400 radio stations operating in frequency bands VHF and UHF, has two programmable buttons. It supports up to 16 channels and meets the technical requirements of IP54 splashproof on.
Features and Benefits
DUAL CAPACITY DIRECT MODE Provides direct communication between users in a MOTOTRBO system with double capacity (twice the number of users) without requiring new infrastructure and using existing channel 12.5 kHz. Supporting two simultaneous transmission channel within the spectrum of 12.5 kHz, you can support more users of radio, speaking on the same radio frequency at the same time without the use of a repeater.
AUTO-RANGE TRANSPOND SYSTEM (ARTS)
Radio stations supporting ARTS occasionally send and receive signals, allowing to make sure they are in range of each other. Your dealer may have programmed your radio appropriately. ARTS function only support analog lines. It is used to inform the user of finding it outside the radio repeater stations or other supporting ARTS.
Multifrequency SCAN
Provides wide-area coverage, where multiple base stations transmit the same information in different analog channels. The radio scans the analog channels of different base stations and selects the strongest received signal. Defining the strongest signal enables the radio to the corresponding base station.
EMERGENCY MODE
Used for emergency notification. Emergency warning signal can be submitted at any time, under any circumstances, even when there is activity on the current channel.
MESSAGES
Provides the ability to send text messages from templates using a programmable button.
CONFIDENTIALITY
This feature allows you to prevent unauthorized listening to the radio channel. It uses scrambling to software. Signaling and user authentication are not scrambled.
PASSWORD LOCK FUNCTION
The radio station is password protected with 4 digits. When activated, this feature allows you to access the radio after switching with a password.
VOICE ANNOUNCEMENTS
This feature allows the radio to declare a zone or channel, only that the user selected, and press the softkey. You can customize the audio settings.
Specification MOTOROLA DP1400
- Adjacent Channel Selectivity 60 dBi (12,5 kHz), 70 dBi (25 kHz)
- The power in the adjacent channel 60 dBi (12,5 kHz), 70 dBi (25 kHz)
- Work in two modes digital (DMR) and analog
- Work on the digital protocol ETSI-TS102 361-1
- Frequency Stability - ± 0.5 ppm
- Application of digital speech codec AMBE + +
- High maximum power - 5 watts
- High power speaker - 500 mW
- Maximum sound distortion 3%
- Adjacent Channel Selectivity 60 dBi (12,5 kHz), 70 dBi (25 kHz)
- 16 channels for recording frequency
- Intermodulation 70 dBi
- USB - connector
- Certification by the military standard MIL-STD quality 810 and ingress protection IP57
- Waterproofing Meets: MIL-STD 810-C/D/E and TIA / EIA 603
Documentation
Data sheet radios DP1400