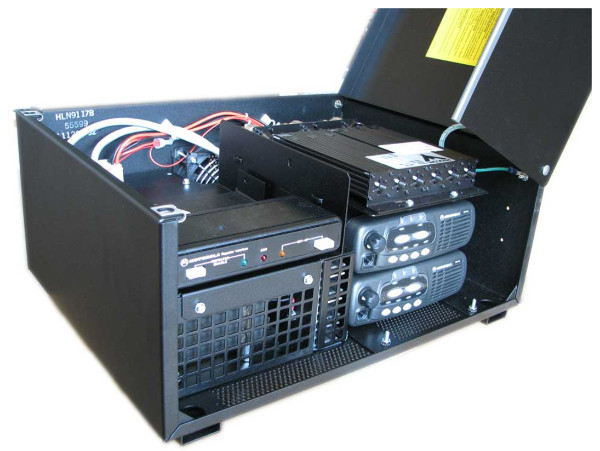 GR500 - is the base unit or constructive to complete analog repeater Motorola. GR 500 is the only company under Motorola constructive analog repeater. Organization olnotsennogo repeater GR-500 provides installation within the housing 2 radios, compact controller and duplex filter, which must be ordered separately. As radio stations installed inside can use automotive radio Motorola series: GM and CM with different power and functionality that allows you to build a repeater to fit your needs from a simple "open" repeater systems to selective call and the telephone interface.
GR500 works: when the output power of 25 W - 100% duty cycle, with an output power of 45 (40) W - 50% duty cycle.
Type of signaling, frequency range, output power, sensitivity and other characteristics are determined by the technical data used by radio stations. As the controller can be used HLN3948, ZR310. Depending on the desired frequency range can choose one of these duplexers (duplex filters):
VHF - HFD8464, HFD8188, HFD8457, HFD8189, HFD8190;
UHF - HFE8400, HFE8401, HFD8454.
Specification GR500 MOTOROLA

- Frequency Range VHF :136-174; UHF :403-470
- Weight 12000 g
- Voltage 220.0 V with automatic function switch to the backup battery (available on request)
- Dimensions WxHxD 445 x 343 x 190
- Operating temperature range from -30 to +60 ° C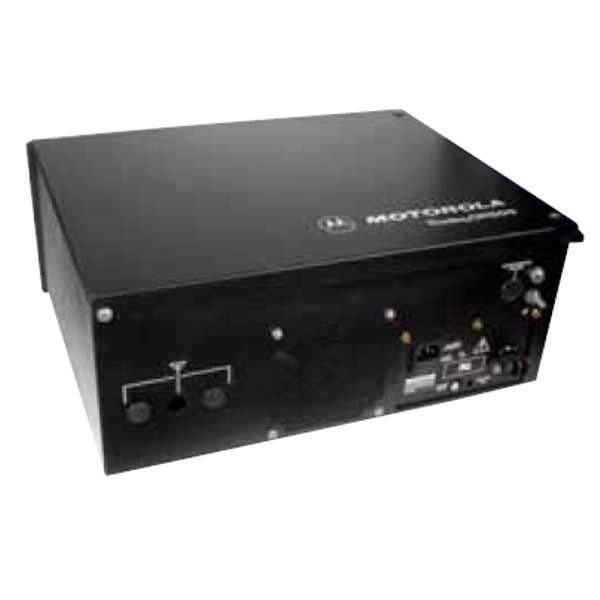 Documentation 
Data sheet repeater GR500