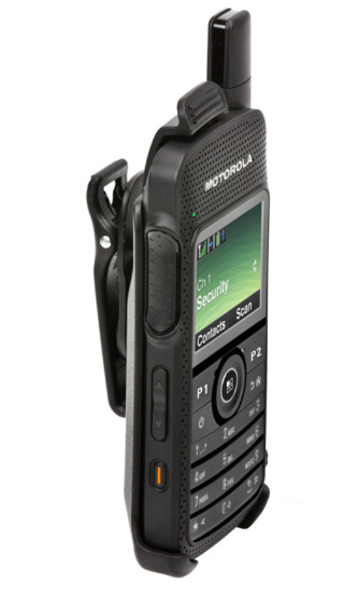 New radios series SL respond to user's requirements in the areas of security, service, hotel and restaurant business and provide air transportation. Compact and slim digital radio stations, thanks to its sleek design and functionality of the devices provide a high quality of service and enable timely responses to requests. Ideal for those who appreciate the compact devices and secure communication
SL Series features include characteristics such as:
Protected-high resolution display that automatically detects the light intensity and adjusts the brightness for optimal viewing in all lighting conditions.
-Automatically adjusts the volume according to the background noise level (Intelligent Audio) allows the user to hear clearly calls when much noise or vice versa, while in calm conditions, do not bother other people.
Devices can provide high quality, voice confirmation channels, zones and selected function programmable buttons. Radio equipment three programmable buttons provides the opportunity to be tied to nine frequently used functions.
Broad portfolio of applications: traffic management, e-mail, network monitoring, scheduling and access to telephone networks.
Bluetooth technology allows you to connect accessories without additional external power adapter. With exclusive Operations Critical Wireless headset users do not need to constantly get the radio and once again draw attention to themselves. It also supports wireless data exchange with other Bluetooth devices such as mobile computers, bar - code scanner and printers.
Vibrate function, hidden mode, compact antenna radio equipment - make it extremely easy and safe to handle.
Optional accessories: headset, chargers for one or more pieces of equipment, or a strap for carrying on your waist strap attachment provides for greater security and flexibility of communications radio series SL.
Specification MOTOROLA SL4000
- Adjacent Channel Selectivity 60 dBi (12,5 kHz), 70 dBi (25 kHz)
- The power in the adjacent channel 60 dBi (12,5 kHz), 70 dBi (25 kHz)
- Working in digital mode (DMR)
- Work on the digital protocol ETSI-TS102 361-1
- Good frequency stability - 1,5 ppm
- Application of digital speech codec AMBE + +
- Power Output - 1 and 2 W
- High power speaker - 500 mW
- Maximum sound distortion 3%
- Adjacent Channel Selectivity 60 dBi (12,5 kHz), 70 dBi (25 kHz)
- 1000 recording channel frequencies
- 5 shortcut buttons
- The emergency call
- Intermodulation 65 dBi - USB - connector
- Color display, built-in BlueTooth, increased intelligibility
- Dimensions: 121x55x17.4 mm
- Availability of slots for option boards, significantly extend the capabilities of the radio
- Certification by the military standard MIL-STD quality 810 and ingress protection IP57
- Waterproofing Meets: MIL-STD 810-C/D/E and TIA / EIA 603
Документация
Data sheet radio SL4000